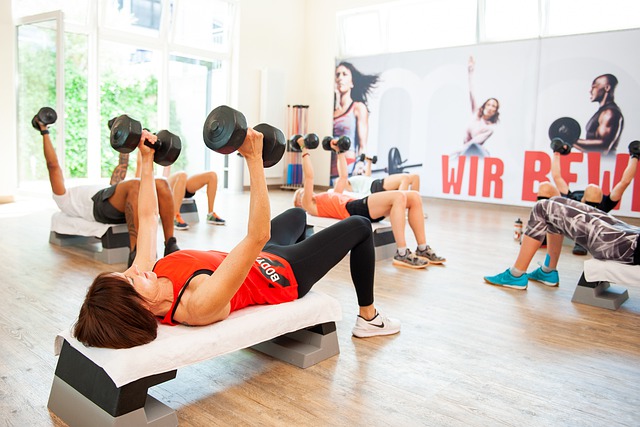 Toning and Bulking: A good illustration of the ability of a dumbell workout being able to accomplish both toning and bulking can be seen through a bicep workout. If I am focusing on bulking my entire bicep I will perform standing dumbell curls, with a fairly heavy dumbell. This is a powerful arm builder which works the entire bicep and forces you to work the weight through a free range of motion, as opposed to machines which isolate your movement, generally only partially affecting your bicep.
Now, if I am concerning myself with more of a toning workout, or wanting to isolate a portion of the bicep specifically (such as the peak) then i will sit down and perform strict concentration curls. Where the standing bicep dumbell workout was more powerful in its execution, the seated concentration bicep dumbell workout is more focused. It is performed at a slower pace, and with a lighter weight.
Almost any body part can be applied in a similar fashion with a dumbell workout. You simply either focus on a dumbell workout with powerful movements or more concentrated, deliberate movements. Or in fact you can combine the two for both mass building and toning results.
A dumbell workout can save you time, money and frustration while providing you with a highly effective, no nonsense and convenient way to build muscle easy.
Article Source: http://EzineArticles.com/533678